Sleep in Style: Your Guide to Choosing the Perfect Bed
There are many things to think about when choosing the perfect bed, including the size you're looking for, the size of the room, the purpose, and how many people will be sleeping in it. You may also want to consider your decorating style, and which kind of base and headboard that suits your style.
Choose your size to accommodate your sleeping arrangements. Some of the most common sizes include Single, Small Double, Double, King Size, and Super King. The size can also affect its style, as some designs are better suited for larger or smaller spaces.
Single Bed
Our single size is 3ft x 6ft 3". They are a great option if you have limited space, such as small rooms or guest rooms. They are also a good choice for families with children.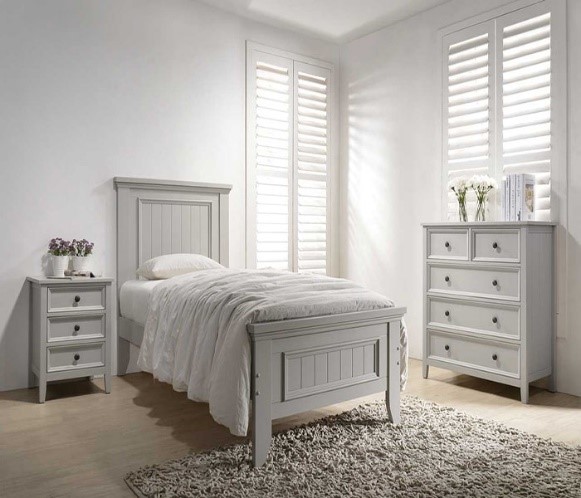 Small Double Bed
Our small double size is 4'0" x 6'3". It is ideal for a single sleeper who needs more space, but needs to fit into a smaller bedroom, like a teenager or student. It's always a good idea to measure your space because different models may have slightly different dimensions.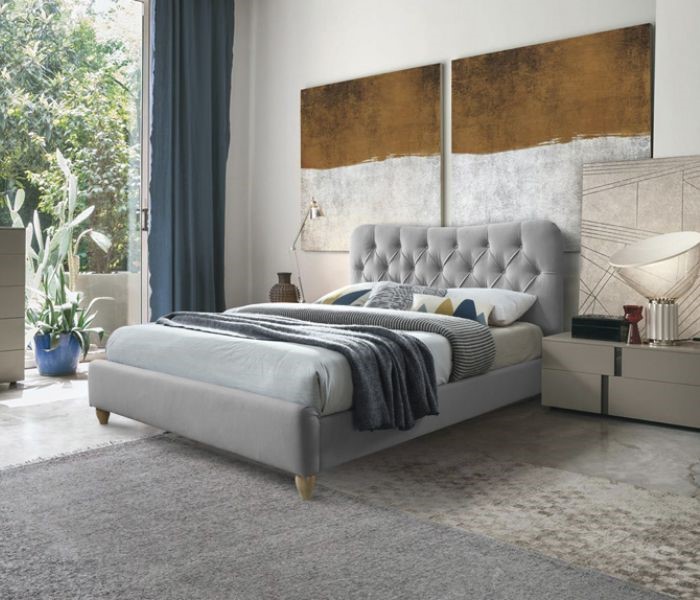 Double Bed
Our double bed size is 4'6" x 6'3" It's a good option for couples that like to stay cuddled up all night,or a single sleeper who wants a little more room.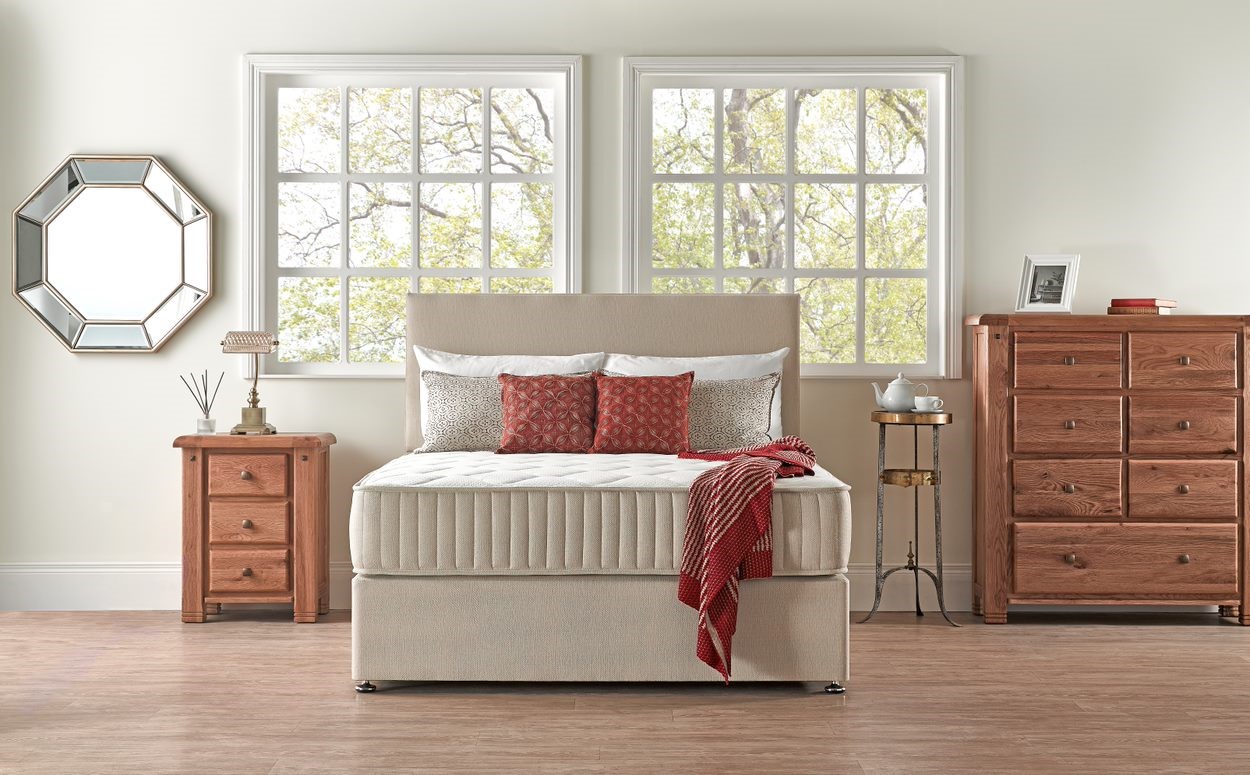 King Size Bed
Our King size is measured at 6'0" x 6'6" It's a good choice for couples who want a lot of room, as well as for people with kids or pets who like to share a bed.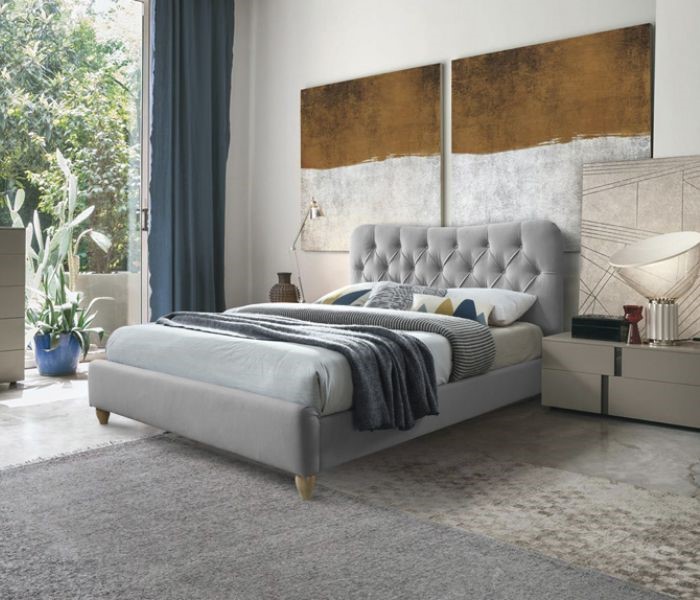 Super King
Our Super King size is measured at 6'0" x 6'6". Super king beds are common in master suites or rooms with more space because they can hold a larger bed. They are also widely used in hotels and other high-end establishments where visitors demand the utmost luxury and comfort.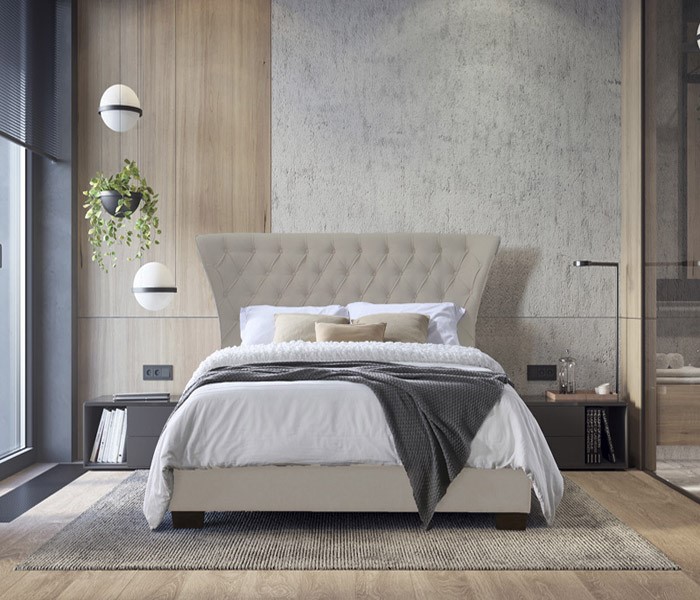 At MKelly Interiors we offer a large range of bed styles including divan based beds.All of our beds come in a range of styles and materials, including wooden frames, upholstered headboards, and storage options to create a unique sleeping environment. 
Divan Based Beds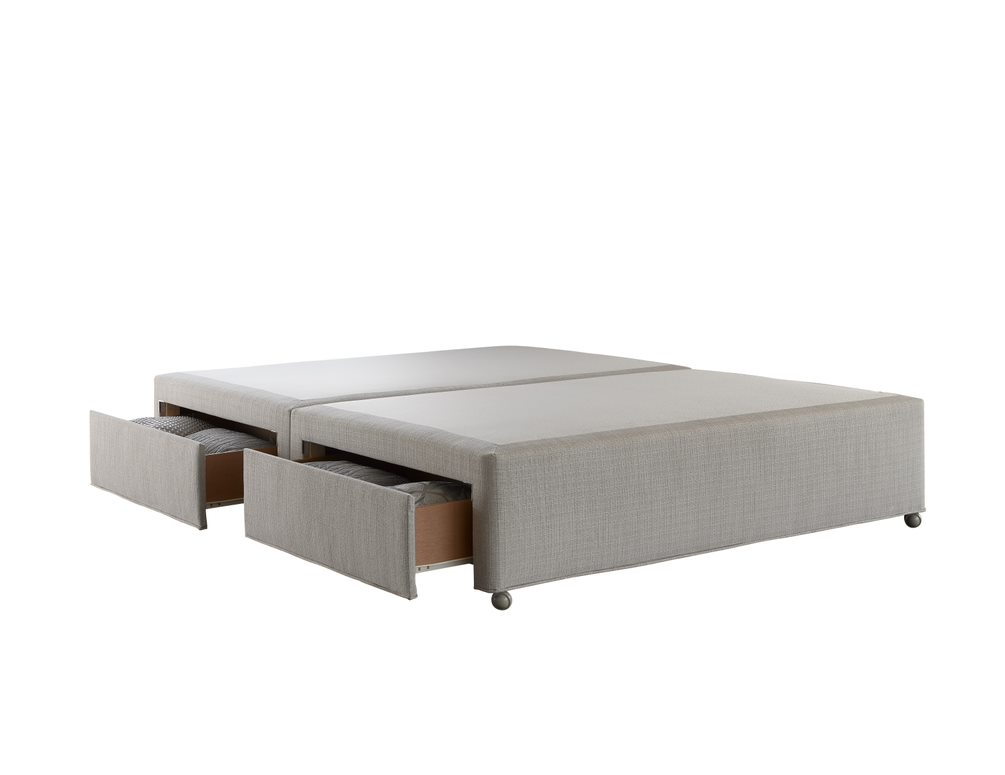 The divan base is a preferred option due to its adaptability and usefulness. It is perfect for small bedrooms or apartments as it has a ton of storage space. Our Divan Base range offers options for adding a variety of 2 drawers and 4 drawers for additional storage.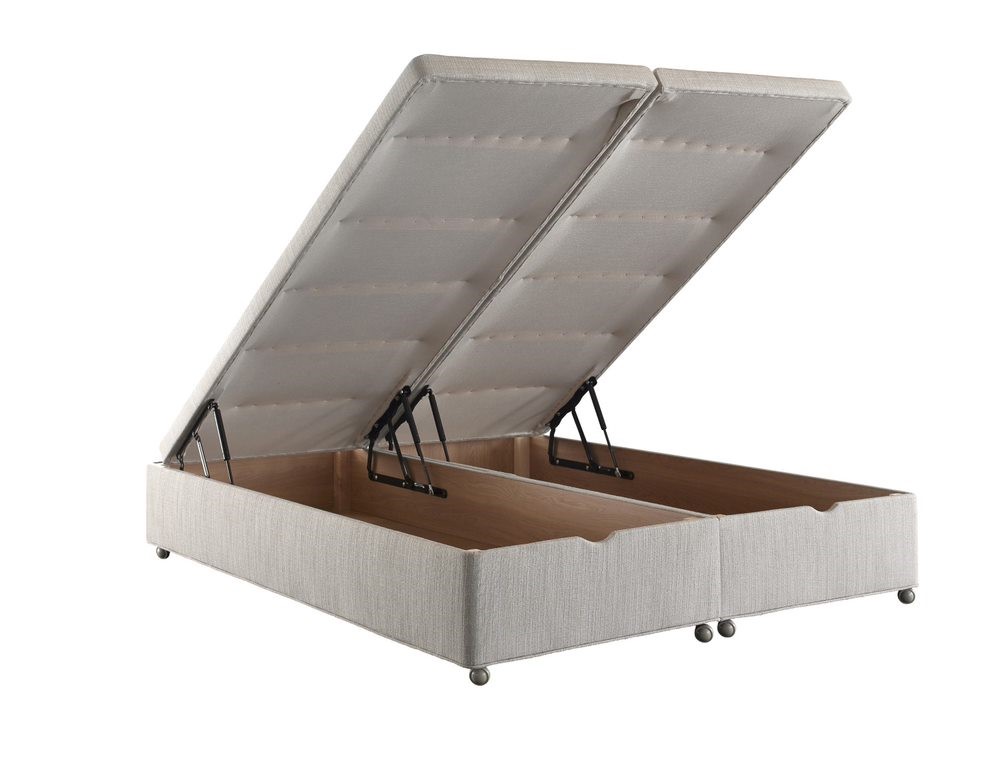 Our Respa Ottoman divan adds a significant amount of storage to your room. With options of half-opening and full opening available.



 
Headboards
Choosing the perfect headboard improves your sleeping environment. Make sure your headboard suits your frame size. Consider your room's design when selecting a headboard. Whether your room is traditional, modern, or somewhere in between, the headboard style should match. You want your headboard to complement your decor and personal style because it can act as the focal point of your room.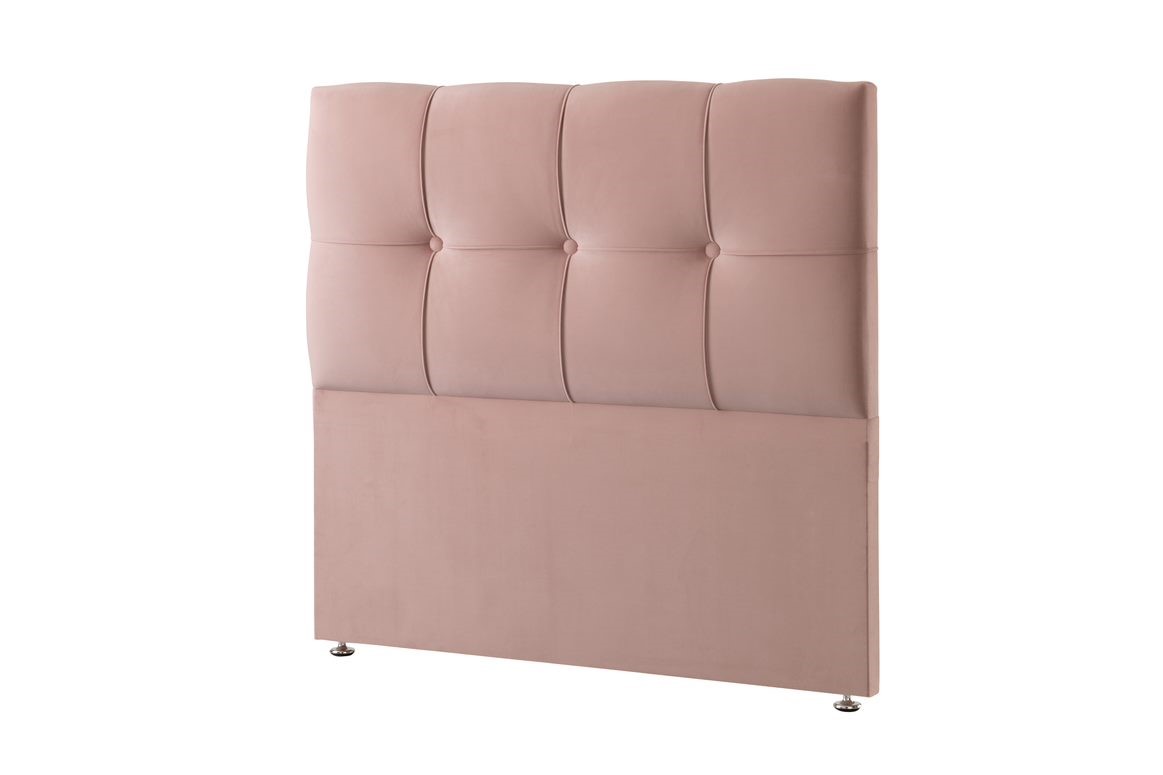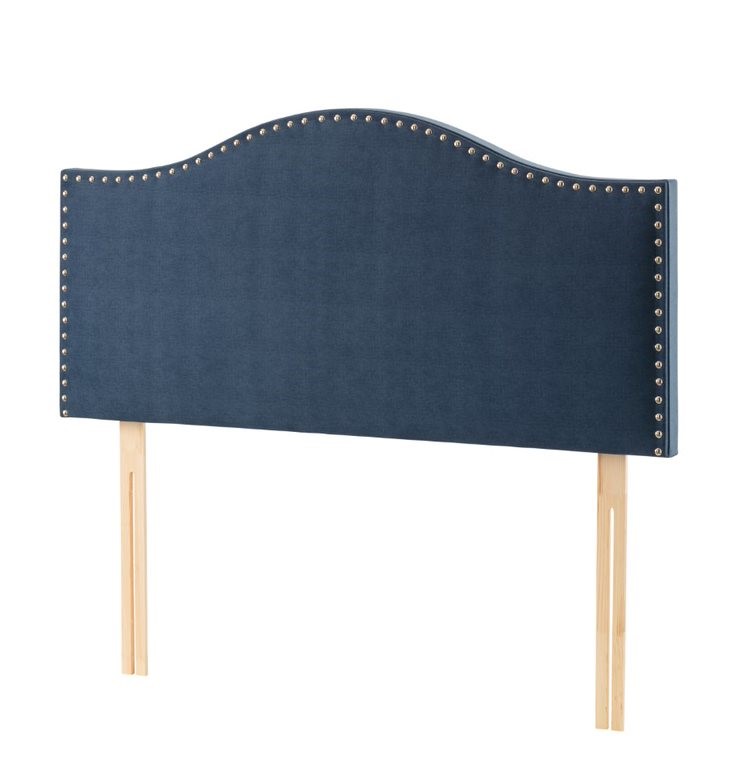 Think about the style and atmosphere you want for your room as well as any useful considerations. For instance, if you enjoy reading or watching TV while sitting up in bed, think about getting a headboard with padding or upholstery. Your headboard should be chosen based on personal taste and style. Find the ideal headboard by taking your time and carefully weighing your options.There are many different types of materials for upholstered headboards.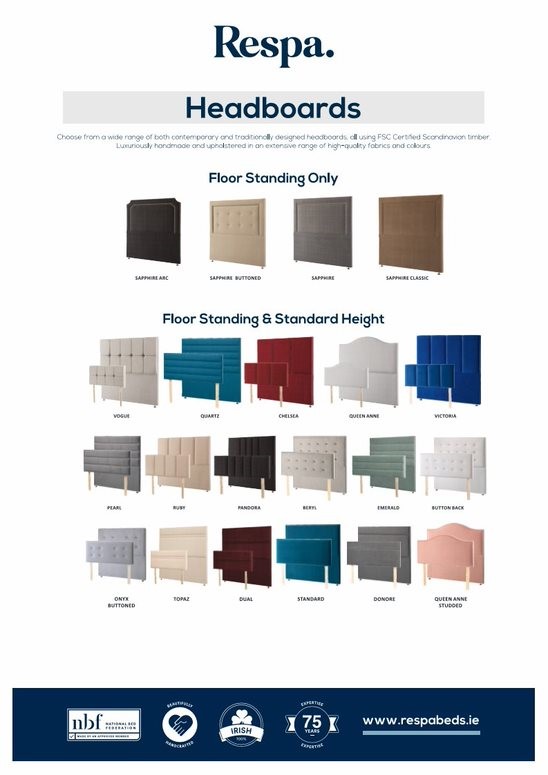 Choose from a wide range of both contemporary and traditionally designed headboards. Luxuriously upholstered in an extensive range of high-quality fabrics and colours. All of our headboards at MKelly Interiors are available in full height and some in classic strutted. At MKelly Interiors the newest Respa Headboard Collection showcases an elegant headboard design with a modern edge adding that luxury luscious feeling to any bedroom.

At Mkelly's we offer a wide range of colours to suit every colour scheme. From natural wood tones, and more traditional hues like white, cream, black, or grey, to vibrantly contrasting hues like pink, red, or blue. The best way to get the right inspiration for the headboard, is the current colour scheme of the room. Check out the wide range of colours in each of our Respa Headboard collections.