Unleashing the Hidden Potential of Your Spare Room with a Stylish Sofa Bed from M. Kelly Interiors
Why Choose M. Kelly Interiors for Your Sofa Bed?
Quality Craftsmanship
We understand that your sofa bed is an investment in your comfort and style. That's why we source our sofa beds from renowned manufacturers known for their commitment to quality craftsmanship. Let's now explore our most popular Sofa Beds we stock, to help you choose the perfect fit for your home.
Experience Versatile Comfort with the Kendal Charcoal Single Sofa Bed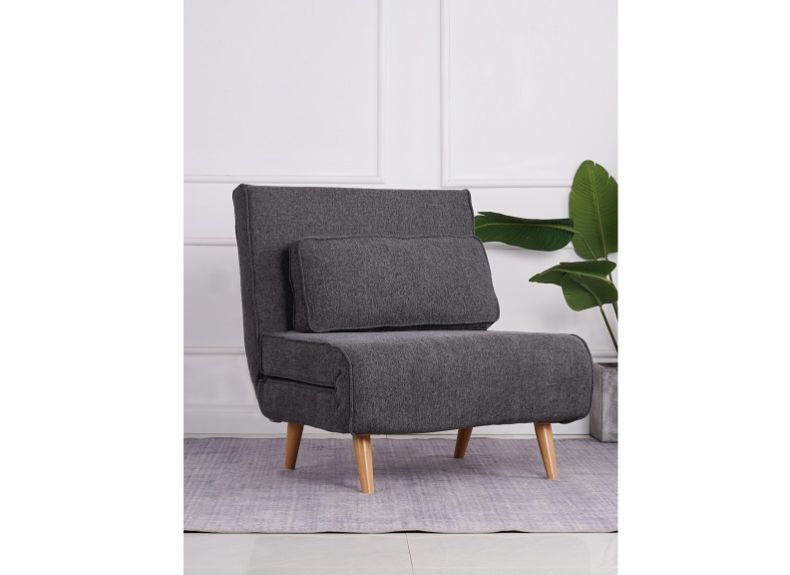 Looking for a stylish and space-saving solution for your bedroom or living space? The Kendal Charcoal Single Sofa Bed offers the perfect blend of retro charm and functionality. With its sleek design and easy-to-use fold-out mechanism, this sofa bed is a game-changer when it comes to optimising your space.
Seamless Transformation - The easy-to-use fold-out mechanism allows you to switch between sofa and bed mode effortlessly. No more fussing with complicated setups – it's as simple as it gets.
Comfort & Space Saving - Whether you're living in a studio apartment or simply looking to maximise your space, this sofa bed ticks all the boxes
Kendal Key Takeaways
The Kendal Charcoal Single Sofa Bed combines retro style with modern functionality.
Its easy-to-use fold-out mechanism simplifies the transition from sofa to bed.
The matching pillow cushion adds comfort and versatility.
The compact design makes it suitable for smaller living spaces.
Crafted with linen fabric in a chic charcoal color for both aesthetics and durability
Style Variety
Whether you're drawn to the sleek lines of modern design, the timeless appeal of classic aesthetics, or the cozy charm of rustic interiors, our collection has a sofa bed that matches your style preferences.
Space-Saving Solutions 
At M. Kelly Interiors, we appreciate the value of space in modern living. Our sofa beds are designed with space optimisation in mind, ensuring they seamlessly integrate into your living area.
Discover the Ultimate Comfort and Versatility with the Aspen Double Sofa Bed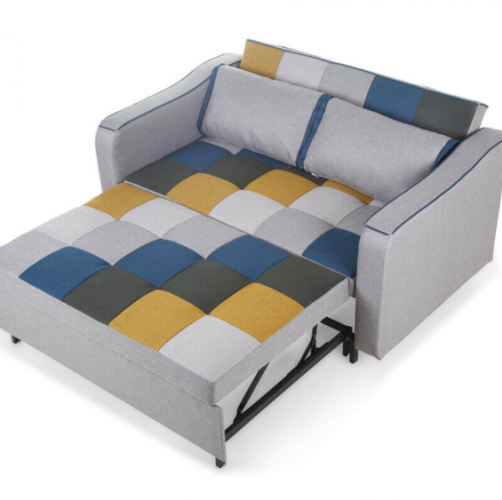 Are you in search of the perfect solution for accommodating guests without compromising on style and space? Look no further than the Aspen Double Sofa Bed. This multifunctional marvel, redefines comfort, seamlessly blending the essence of a sofa with the practicality of a double sofa bed.
The Pinnacle of Comfort and Style - The Aspen Sofa Bed takes comfort to a whole new level. Its design is focuses on providing an inviting and cozy seating experience. The Aspen leans towards the sofa side of the spectrum, making it an excellent choice for both lounging and entertaining guests.
Embrace the Unexpected with the Aspen Sofa Bed - The beauty of the Aspen Double Sofa Bed is that it's ready for those unexpected moments. Whether friends drop by for a spontaneous visit or family comes to stay, you'll have the perfect solution. With its effortless transformation from sofa to bed and its array of style options, the Aspen ensures you're always prepared.
Aspen Key Takeaways
The Aspen Double Sofa Bed balances comfort and style, leaning more towards a cozy sofa experience.
It seamlessly transforms from a sofa to a double guest bed, making it perfect for unexpected guests.
Available in multiple color and pattern options, including dark grey, patchwork designs, and more.
Ideal for those who want to create a stylish and adaptable living space.
 
Comfort and Durability - Your sofa bed should provide comfort, whether used as a sofa or a bed. Our selection includes options with premium mattresses and durable upholstery to ensure a restful night's sleep.
Expert Guidance - Our team of experts is here to assist you in finding the ideal sofa bed to meet your needs. We're passionate about helping you make the most of your living space.
Experience Versatility and Comfort with the Boston Double Sofa Bed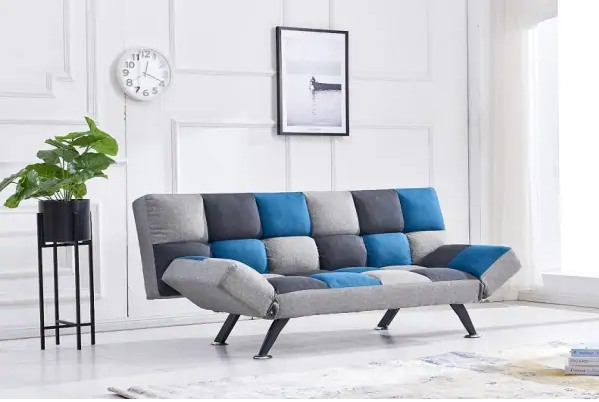 Are you searching for a versatile and stylish solution for accommodating guests while optimising your living space? The Boston Double Sofa Bed is the answer. This multifunctional sofa bed not only serves as a perfect double guest bed but also offers an array of adjustable positions and movable armrests, making it a true masterpiece of design and functionality.
Unmatched Versatility - The Boston Sofa Bed redefines the concept of versatility. With the ability to be arranged in multiple positions, it adapts to your specific needs. Whether you're hosting guests for a night or lounging on a lazy Sunday afternoon, this sofa bed effortlessly transforms to suit your purpose.
Endless Style Possibilities - Your home reflects your unique style, and the Boston Sofa Bed embraces that diversity. It's available to order in a range of attractive options, including plain grey for a minimalist look, multi-coloured stripes for a vibrant touch, blue/teal patchwork for a contemporary twist, and mustard/blue patchwork for those who love a bold statement.
Boston Key Takeaways
The Boston Double Sofa Bed offers multiple positions and movable armrests for enhanced versatility.
It strikes a perfect balance between design and practicality.
Available in various options, including plain grey, multi-colored stripes, blue/teal patchwork, and mustard/blue patchwork.
An ideal choice for those who want to create a stylish, adaptable living space.
Revamp Your Home with M. Kelly Interiors
Are you ready to transform your living room, make the most of your spare room, or provide a comfortable sleep space for guests? Look no further than M. Kelly Interiors. Visit our website www.mkellyinteriors.ie or stop by our showroom to explore our exquisite sofa bed collection.
Let us help you unleash the hidden potential of your living spaces, one sofa bed at a time. Elevate your home's comfort, style, and functionality with M. Kelly Interiors, making your house a home.